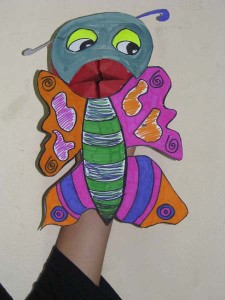 Nilgiri Natural History Society is organising two puppetry workshops on the theme,
'Pollination and its importance'.
The workshop is conducted by Dr. Bhanumathi of Pavai Centre for Puppetry, Chennai.
Dr. Bhanumathi is a naturalist, author of many books on the same subject and the managing trustee of the Pavai Centre for Puppetry.
Her puppetry workshops for children and teachers help better understand the ecology of various pollinators.
Programme Schedule:
Workshop at Adi Dravidar Middle School, Dodabetta on 26/11/2015.
Workshop at Mavanalla Tribal Residential School on 27/11/2015.
Write to us at contact@nnhs.in for more information.