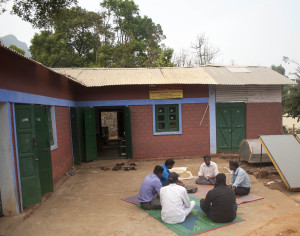 Omcar Foundation, a marine conservation non profit organisation (www.omcar.org), visited Keystone foundation.
NNHS educator, Prudhvi Gali facilitated their tour of Keystone premises and the different groups that work there. A visit to the Keystone centre in Banglapadigai, Aracode gave these visitors from a coastal ecosystem a short introduction to the Nilgiri biosphere and its people.
Discussions focused on the association of indigenous communities with their landscape, conflicts and coexistence with wildlife as well as uses of non timber forest produce.