Our story of bees and humans is an age old one, and unfolds right here at Semmanarai, a little hamlet some distance away from Kotagiri.
Join us on this unique tour to the beautiful landscape to the abode of the bees – a leisurely walking exploration of bees, flowers, streams and farms, as we take in the sights, smells and tastes of all that makes honey, so desirable. Meet the honey hunters and bee keepers to get a sneak preview into the human association with bees.

Proceeds from these trails help raise funds to support the bee keepers, protect bees and their habitats.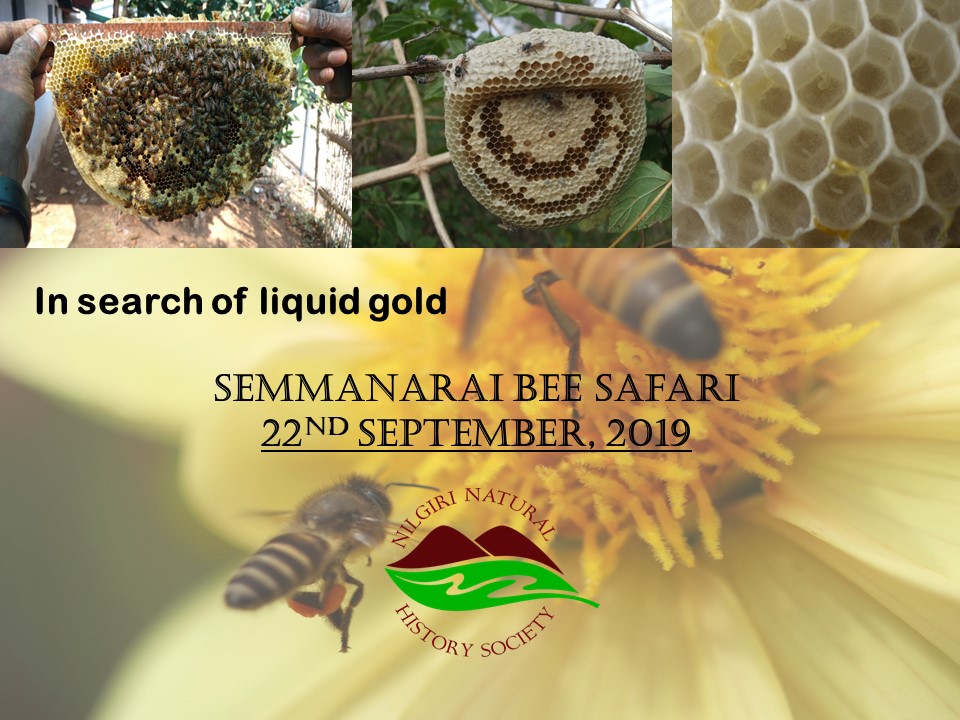 Date: 22nd September, 2019
Place and Time: 8.30 am, at Johnson Square
Duration: 7-8 hours (including travel)
Trail difficulty: Easy
Cost: 700/- (non-members), 500/- (NNHS members)
For registration, write to contact@nnhs.in
Sharada: 9486232724

Slots will be booked on a first-come first-served basis. So hurry!
Participants will carry their own lunches, for a meal by the stream
Photo Credits: Keystone Foundation