The Nilgiri Natural History Society in association with Keystone Foundation organised an event titled "Careers in Conservation"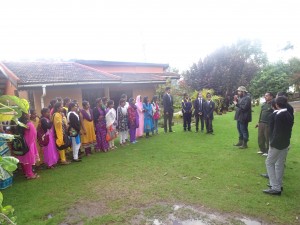 Interested Candidates from Emerald Heights College, Providence College, Stanes School, Lawrence School & Government Arts College interacted with eminent ecologists and scientists. Students got a chance to see some of their work first hand as well as engage with them in conversation regarding their work and the story of how they got there.
Some of the organisations that were kind enough to participate were Nature Conservation Foundation(NCF), Worldwide fund for nature(WWF), Wildlife Research and Conservation Society(WRCS), Zoo Outreach Organisation and Nilgiri Natural History Society(NNHS). This event was aimed to facilitate conversations between students and ecologists, scientists working in the field of conservation. The event had also been planned to increase awareness of the range of activities that come under "conservation" as well as provide information on the different ways in which one can become a part of these activities.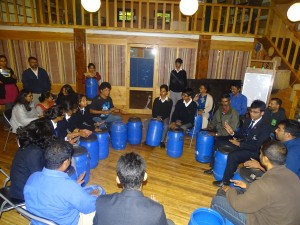 The highlight of the event though, was the 'Drum Circle' which couldn't have taken place without the Invaluable Help of Keith Mendonce(percussion coach) and Abhishek(music enthusiast) who's brainchild it was.